Echo MTA-TC Cultivator Attachment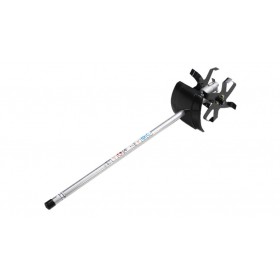 Fit the optional MTA-TC Cultivator attachment to the Echo PAS-2620ES Multi Tool to dig and help control weeds. It features 12 steel tines and has a cultivating width of 160mm.

Weight: 2.3kg
Drive Shaft Diameter: 6.1mm (flexible)
Gear Reduction Ratio: 42.75
Culti Rotor Width: 160mm
Overall Length: 907mm
Main Pipe Diameter: 25mm
Culti Rotor Diameter: 220mm

If you want to check stock availability then please call 01622 872400 or email swmowers@aol.com. Please give us a call if you want to discuss our Echo discount structure.