Echo MTA-AH-HD Hedgetrimmer Attachment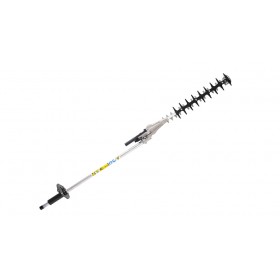 The optional MTA-AH-HD articulating hedgecutter attachment features a blade which articulates from 0 to 90 degrees in 15 degree increments. Fitted with a double reciprocating double sided blade, the Echo PAS-2620ES Multi Tool becomes a versatile hedgecutter.

Drive Shaft Diameter: 6.1mm (flexible)
Overall Length: 1637mm
Main Pipe Diameter: 25mm
Cutting Length: 536mm
Gear Reduction Ratio: 4.6
Cutter Pitch: 35mm

If you want to check stock availability then please call 01622 872400 or email swmowers@aol.com. Please give us a call if you want to discuss our Echo discount structure.