Echo MTA-PB Blower Attachment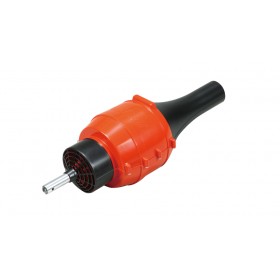 Fit the optional MTA-PB Blower to the Echo PAS-2620ES Multi Tool to create a power blower for blowing leaves and other light debris.
Weight: 1.8kg
Drive Shaft Diameter: 10.5mm (solid)
Overall Length: 635mm
Main Pipe Diameter: 25mm

If you want to check stock availability then please call 01622 872400 or email swmowers@aol.com. Please give us a call if you want to discuss our Echo discount structure.