Echo ES-250ES Petrol Vacuum Shredder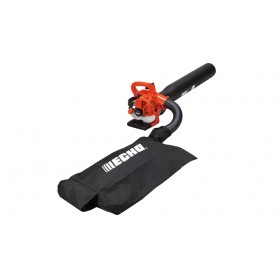 Vacuum and shred leaves with ECHO's ES-250ES Shred 'N' Vac®.

Powered by a 25.4cc two-stroke engine and featuring Easy Start for easy starting, the Shred 'N' Vac® clears leaves and other garden debris quickly and efficiently. It also shreds the material, reducing its volume 12:1.

The ES-250ES can also be converted into a blower.
Engine Displacement: 25.4cc
Dry Weight: 5.7kg
Output: 0.72kw
Air Volume: 576m3/h
Maximum Air Speed: 81.7m/sec
Warranty - 2 year Professional or 5 year Domestic

If you want to check stock availability then please call 01622 872400 or email swmowers@aol.com. Please give us a call if you want to discuss our Echo discount structure.